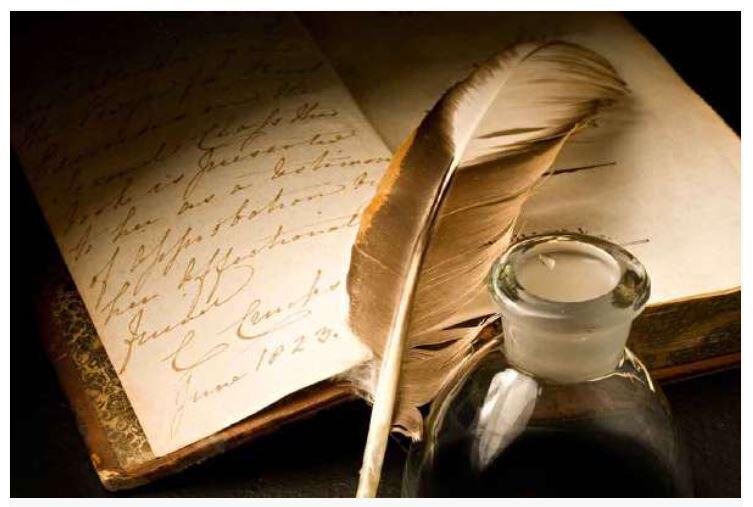 YOUR LIVES ARE BEING RECORDED
Beloved ones, every detail of your lives are being recorded in your book in heaven. What you say, what you do, the secret motives of your heart. All of your wanderings are recorded, even your sorrows and tears are recorded.
Your life matters. Everything you do matters. Every person is held accountable for their life on earth. Choose wisely dear one, for there comes a day that everything you have done will be recompensed, whether good or bad.
Deuteronomy 30:19 I call heaven and earth as witness this day against you, that I have set before you life and death, blessing and cursing: therefore choose life, that both you and your descendants may live:
Revelation 20:12 And I saw the dead, small and great, stand before God; and the books were opened: and another book was opened, which is the book of life: and the dead were judged out of those things which were written in the books, according to their works.
Daniel 7:10 A fiery stream issued and came forth from before him: thousand thousands ministered unto him, and ten thousand times ten thousand stood before him: the judgment was set, and the books were opened.
2 Corinthians 5:10 For we must all appear before the judgment seat of Christ; that everyone may be recompensed for the things done in his body, according to what he has done, whether it be good or bad.
Matthew 16:27 For the Son of man shall come in the glory of his Father with his angels; and then he shall reward every man according to his works.
Matthew 12:36-37 But I say unto you, That every idle word that men shall speak, they shall give account thereof in the day of judgment. 37 For by your words you shall be justified, and by your words you shall be condemned.
Psalm 56:8 You number my wanderings: put you my tears into your bottle: are they not in your book?
Malachi 3:16 Then they that feared the LORD spoke often one to another: and the LORD hearkened, and heard it, and a book of remembrance was written before him for them that feared the LORD, and that thought upon his name.
Romans 2:16 In the day when God shall judge the secrets of men by Jesus Christ according to my gospel.
Ecclesiastes 12:14 For God shall bring every work into judgment, including every secret thing, whether it be good, or whether it be evil.
1 Corinthians 4:5 (AMPC) 5 So do not make any hasty or premature judgments before the time when the Lord comes [again], for He will both bring to light the secret things that are [now hidden] in darkness and disclose and expose the [secret] aims (motives and purposes) of hearts. Then every man will receive his [due] commendation from God.